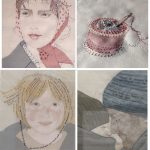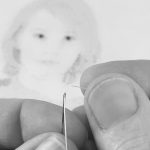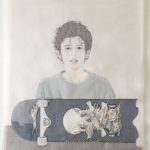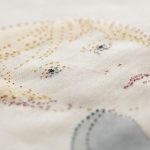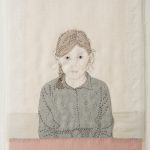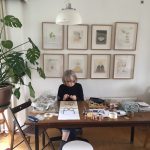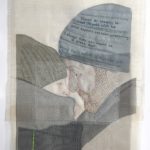 Visiting Textile Artist Emily Jo Gibbs, Saturday and Sunday September 26th and 27th: 10.30-3.30pm (both days)
£140.00
ILLUSTRATIVE PICTURES WORKING WITH SILK ORGANZA,
We are very excited to welcome Emily to Betty's this coming Spring. Emily is a British Artist who over the last two decades has established an international reputation for her delicate textiles.
Emily's latest body of portrait work 'The Value of Making' depicts various making disciplines through hand-stitched exquisite still life portraits in a collage of silk organza.
Silk organza portraits
On the this two day course you will work from your own photographs and using layers and pieces of silk organza build a delicate collage.
Once your collage is all tacked together, begin to hand stitch all the details.
Careful consideration and instruction is given to eyes, noses and mouths, with an emphasis on less is more, colour selection and direction and density of stitches.
Includes all materials and a light lunch on both days
10.30-4pm
Out of stock