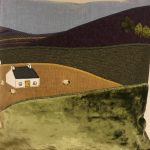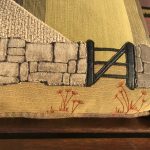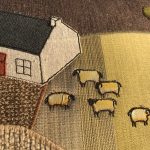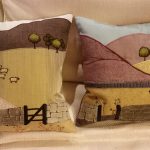 Thursday August 13th: Dovedale/ Crofters Cottage Landscape Panel. 10.30-3.30pm
£50.00
Many of you will be familiar with the beautiful Kath Perry cushions and cards we stock in the shop. Her designs are unique and amazingly well executed with carefully chosen fabrics of different textures.
Kath will return to lead a workshop where she will show you her tips and tricks for sewing, using a mixture of applique and free machine embroidery techniques to make this amazing panel. It will feature sky, moors, fields, a crofter's cottage, a fence or stone wall and possibly a few sheep.. Dovedale! Measuring 18" x 18" it will make a fabulous cushion cover.
All materials provided, includes a light lunch.
Out of stock