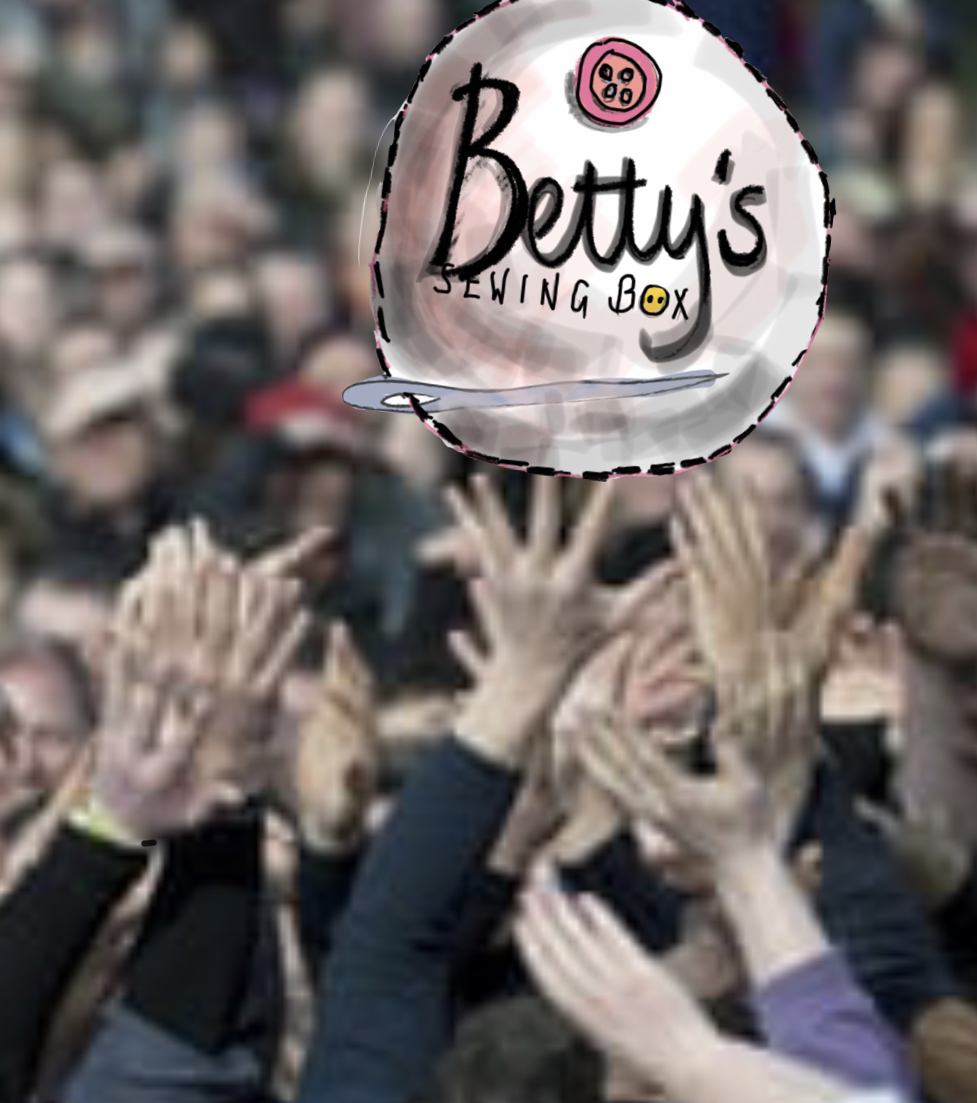 Isn't it great is it to have this sunshine at the moment? It's really put a spring in my arthritic step, nice to leave work while it's still light too😊 
My major accomplishment this month was to eventually get the wooden bunting up outside the shop.. I've been on about it for ages and though I must confess to lacking in original ideas, I can honestly say this was something that pinged into my brain back last year, and was all mine – not a Pinterest board in sight! It is pretty much as I envisaged, and I'm really pleased with it. Hoping to eventually continue it above the tea room windows too.
I recently attended a trade show in Birmingham – loads of lovely textiles and charming sales people ready to pounce. Fortunately I had Hannah with me who all but frog marched me round the exhibition keeping me (and the business credit card) in check. However I did manage to order some Style Craft wool, in lots of gorgeous colours. I've been so impressed by the crocheted blankets coming out of Sophia's Crochet group and the Knit and Natter ladies, that this seemed a popular choice and soooo soft! Sock wool too-  the kind that knits up into fair isle as if by magic! 
Once again we've had some great workshops, it's always good to get positive feedback so when a customer told me she left Betty's on "cloud 10" after a recent Free Machine Embroidery and appliqué class I felt a bit emosh. Crafting really is  great therapy – really good for the soul. So enough scrolling through Pinterest just get on and DO IT!
Shrovetide is upon us too and the shop will be closed for a few days. Have a lovely safe time and see you soon
Annie x