I'm posting this as I've had  a few new people sign up to the email list recently – Welcome to this select group everybody! It's been a busy week at the Box – oh dear did I just say that?! New patio furniture with the sunshine which pretty much guaranteed ☔️. Anyway I'm just back from my second printmaking day in the workroom at Betty's – it's such a wonderful medium to work with, extremely meditative – and endless possibilities for printing on fabric and stitching in…
We had another 'Stevie' dress in a day  – a really versatile dress and beautiful in denim with some cheeky Liberty trim: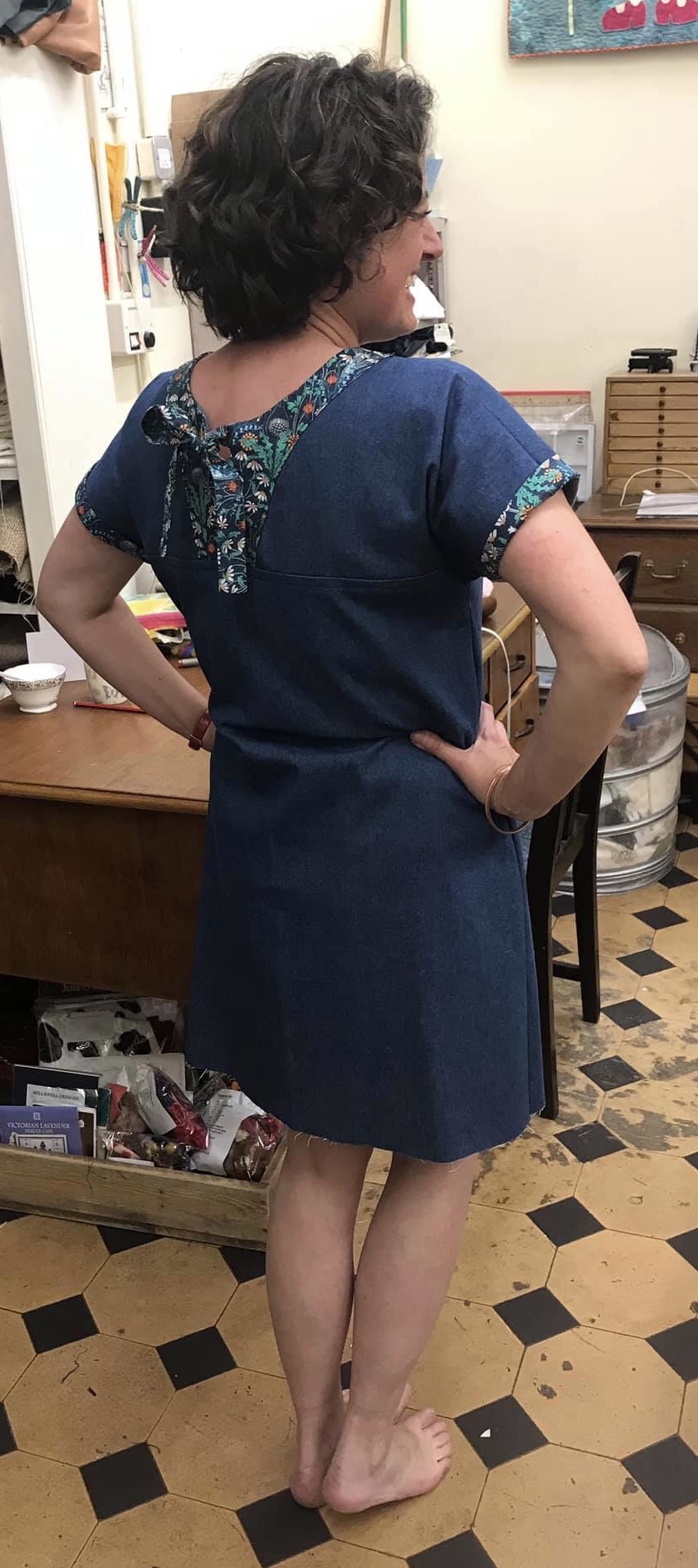 A quiet week now while I recharge in Crete, then we have a varied summer program of workshops. There are a few changes – such as the lampshade workshop now on 1st August – people already booked on have been notified.
Talking about August 1st – did I mention it'll be my first birthday at Betty's- there will be 20% off all the fabric in the shop – including the Liberty – one day only though.. Buck's Fizz and cake to celebrate too.
Now holiday hair and nails are in order..
Kalispera everybody!
🇬🇷 ✈️